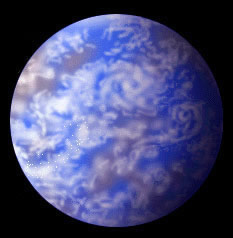 oceanearth
The Kosrae Coral Reef Monitoring Project -- 2014 Preliminary Schedule
Background
For Participants
Get Involved
Learn More About ...

Aerial View of the Trochus Sanctuary
Departs San Francisco (SFO) or Los Angeles (LAX) Thursday 9/25/14
1 Night Honolulu Layover; Depart Honolulu Friday 9/26/14
Cross Dateline and Arrive Kosrae Saturday 9/27/14 12:30 pm
13 Nights Kosrae Village Resort
Depart Kosrae Friday 10/10/14 3:30 pm
Depart Honolulu Friday 10/10/14
Return Arrival Saturday 10/11/14

Total Cost per Participant
$1850.00 (without air) per person for two week participation
A one week abbreviated-stay option and a three week extended stay is available.
Prices for these options will be adjusted appropriately.

** IMPORTANT - PLEASE NOTE **
Prices and Dates are Subject to Revision
Space Availability is Limited on Continental/United Micronesia
Above cost does not include airfare from LAX or SFO, Hawaii hotel layovers, on-island excursions or Kosrae departure tax ($15). Travel to LAX or SFO is at participant's expense. Other routings may be available from Continental hub cities. Prices will vary. Kosrae accommodations assume double occupancy. Single occupancy is available on Kosrae at additional cost. Food, alcoholic beverages and state required drinking permit are not included. Inclusive meal package is available at additional cost. Price includes diving support, including Nitrox, boats, tanks, weights, supervisory personnel and lunches. Travelers and equipment insurance is recommended. Divers must supply personal diving gear, proof of certification, and proof of personal diving insurance. Divers must be physically fit for diving.
Helpful informational travel links can be found at right.