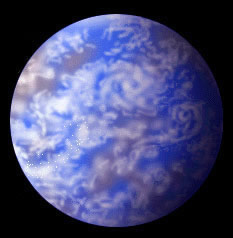 oceanearth
Saint Mary's College of CA -- Maritime Archaeology Field School
Background
Learn More About ...
Visit the MUA

THE MUSEUM

OF UNDERWATER

ARCHAEOLOGY
Field School Videos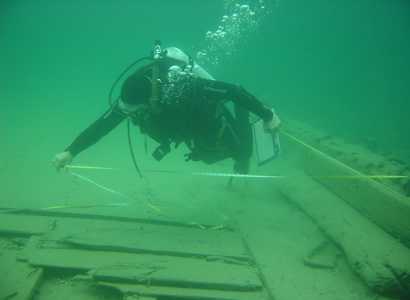 Underwater Archaeology in Lake Huron
The Saint Mary's College Field School in Maritime Archaeology is a field school conducted in locations such as Lake Huron, Michigan and Bermuda by faculty and students of Saint Mary's College of California, the University of Rhode Island, East Carolina University, the staff of the Thunder Bay National Marine Sanctuary (TBNMS), and others. The field school is a research-based applied learning experience that exposes students to a variety of activities including archival research, remote sensing survey, target identification, and underwater documentation of historic shipwrecks.

The next field school will be conducted from July 21 – August 7, 2014. Advanced scuba training, leading to the American Academy of Underwater Sciences (AAUS) Scientific Diver certification, and classroom work related to maritime history and maritime archaeological field methods will comprise week one (at Saint Mary's College). Remote sensing surveys, ground-truthing, and underwater research and documentation of several historic shipwrecks will be conducted in Bermuda July 21 through August 7, 2014 (est.). Faculty: Dr. James M. Allan; Dr. Stephen Smith

Students will receive a full-course upper division anthropology credit. There are no academic prerequisites, but all participants in the field school must obtain both scuba and AAUS scientific-diver-in-training certification prior to the beginning of the Bermuda portion of the field school and must have their own diving equipment (no tanks or weight belts required). The program runs Monday-Saturday, 8:00 AM – 5:00 PM, with evening lectures.
Saint Mary's course enrollment is limited. Accommodations and meals are provided, students will provide their own air transportation to Bermuda.

For application and additional information, contact Dr. James M. Allan, Dept. of Anthropology, Saint Mary's College of California (jallan@stmarys-ca.edu).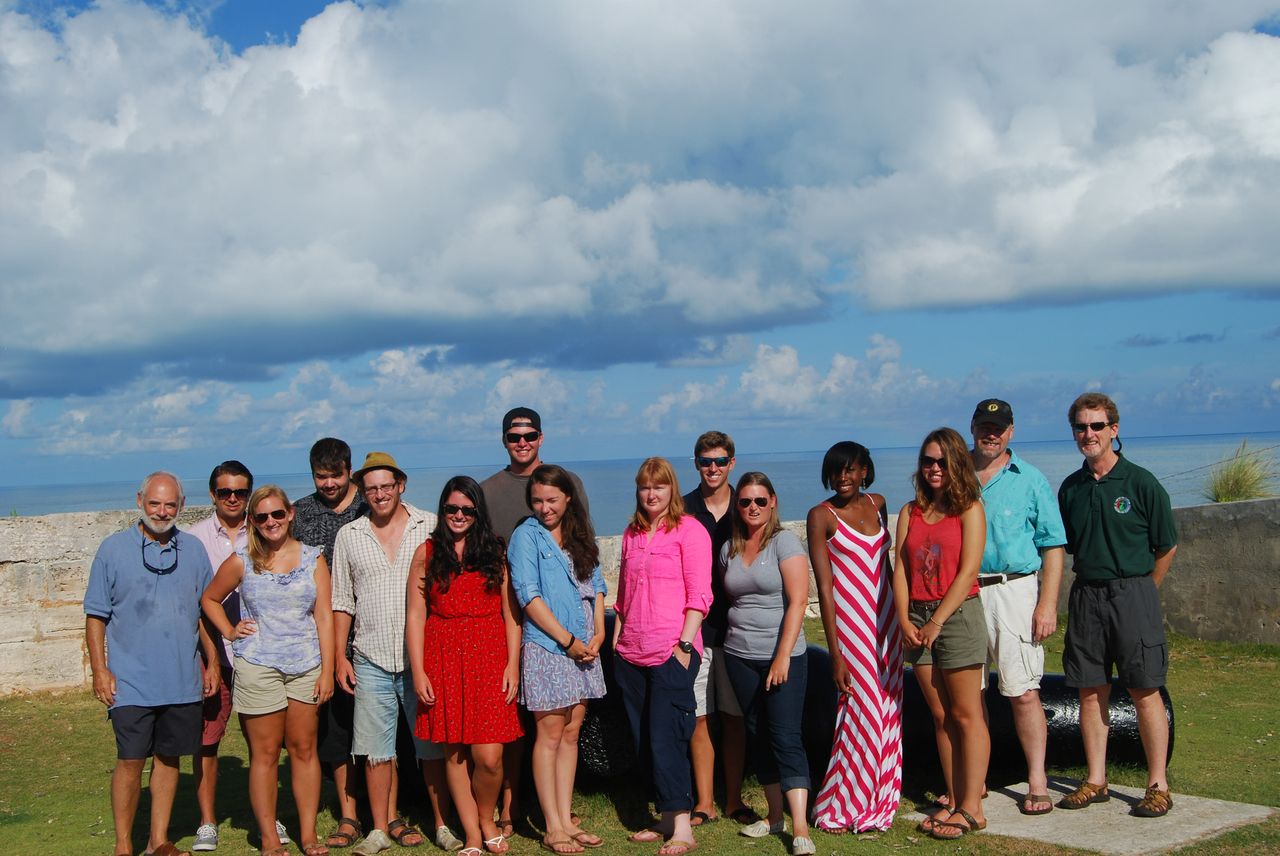 Bermuda Field School 2013
Bermuda Field School 2012
Bermuda Field School 2011
Bermuda Field School 2010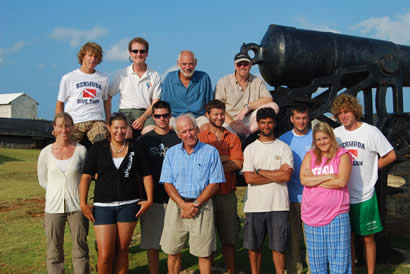 Bermuda Field School 2009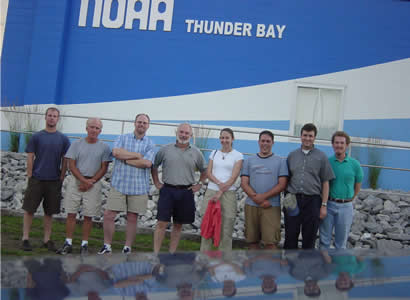 Alpena 2006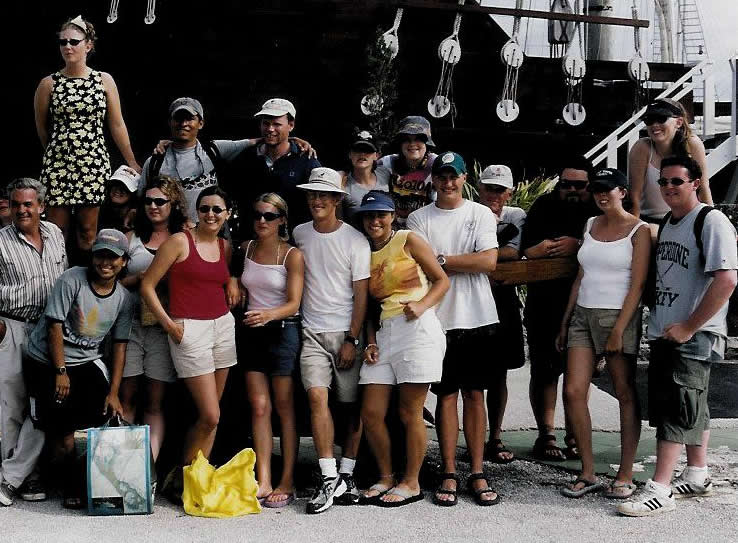 Bermuda Field School 2001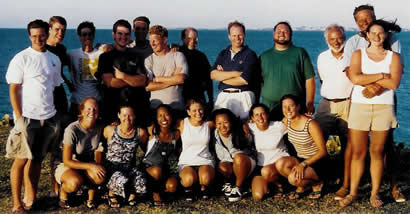 Bermuda Field School 1999