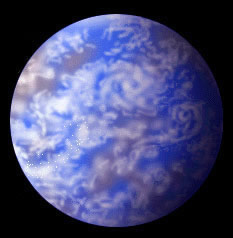 oceanearth
The Kosrae Coral Reef Monitoring Project -- Island Accomodations
Background
For Participants
Get Involved
Learn More About ...

Bungalow at Kosrae Village Resort
All accommodations and dive support for the Reef Protection Project are provided by the Kosrae Village Resort, an exceptional and uniquely Micronesian ecolodge which includes a PADI 5 Star Dive Operation. The following description of "KVR" (as we refer to it), is excerpted from their excellent website:

"Our island accommodations are traditional Micronesian style cottages situated under the shade of mangrove, pandanus and coconut trees at the ocean's edge and connected by paths of naturally hard packed sand. Strategically placed torches provide night lighting along the paths. The spacious individual cottages at Kosrae Village Resort are built in the traditional style. The floors are raised above the ground, the walls are constructed of locally woven reed siding, and the thatch roof raises to a steep pitch about 20 feet above the ground. Timbers are wrapped and tied throughout the cottage, from the spacious porch to the large bathroom and garden shower. The techniques work just as well now as they did 500 years ago! Although the look is traditional and construction interesting, modern amenities have been tastefully added for our guests' comfort. These include queen beds (draped in mosquito netting), ceiling fans, hot and cold running water, a large table, chairs, in-room refrigerator and coffee pot. We are happy to exchange the queen beds for twin or single size beds, put in a large worktable or make any other adjustments. Something truly unique, the cottages are handicapped accessible. This means bigger rooms and easier access for everybody. Entrances are ramped, with resting places where necessary. Dining at the resort's open air Inum Restaurant has a regional reputation as some of the best in Micronesia." For more information on KVR, please visit the link at right.




Kosrae Village Ecolodge

and

Sleeping Lady Divers


Kosrae, Micronesia 96944

ph: + 691 370.3483

fax: + 691 370.5839

email: info@kosraevillage.com







-----------------------

PLEASE NOTE

-----------------------

THE RESORT AND

AND INUM RESTAURANT

ARE CLOSED UNTIL

FURTHER NOTICE

-----------------------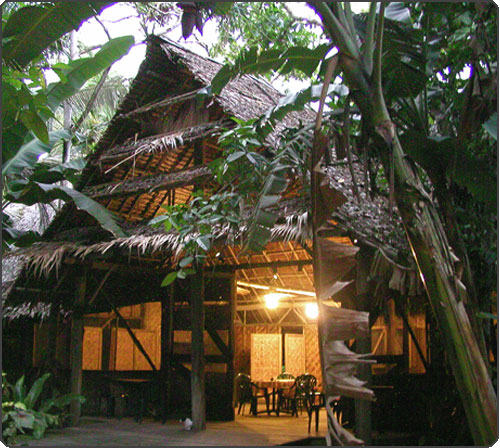 THE INUM RESTAURANT