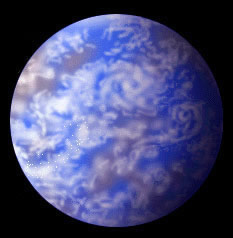 oceanearth
About The Explorers Club
Background
For Participants
Get Involved
Learn More About ...

The Explorers Club Flag Visits Kosrae
Founded in New York City in 1904, The Explorers Club promotes the scientific exploration of land, sea, air, and space by supporting research and education in the physical, natural and biological sciences. The Club's members have been responsible for an illustrious series of famous firsts: First to the North Pole (1909 Robert Peary), first to the South Pole (1911 Roald Amundsen), first to the summit of Mount Everest (1953 Sir Edmund Hillary and Tenzing Norgay), first to the deepest point in the ocean (1960 Marianas Trench, Jacques Piccard and Don Walsh), first to the surface of the moon (1969 Neil Armstrong, Buzz Aldrin, and Michael Collins) —all accomplished by Explorers Club members carrying the Explorers Club Flag.

The Explorers Club flag represents an impressive history of courage and accomplishment and has been carried on hundreds of expeditions by Club members since 1918. To carry the Club flag is an honor and a privilege. A flag expedition must further the cause of exploration and field science. Today there are 202 numbered flags, each with its own history. In 2001, Flag 146's historic trek passed through Kosrae, recognizing the Kosrae Reef Protection Project. Other places Flag 146 has traveled include:

1950 - India ; Malcolm Davis
1985 - Chillagoe Cave Expedition (Australia) ; Nicholas Sullivan
1987 - South America ; Robert Peck
1990 - Arctic ; Ralph Lagenhelm
1994 - Antarctic ; Dale T. Andersen
1995 - Amazon, Peru ; H. Morgan Smith
1995 - Haiti, Caribbean ; Finlay B. Matheson
1998 - Antarctica ; Paul Sipiera
1999 - Amazon, Peru ; Ned Strong
2000 - Peru ; Piotr Chmielinski
2001 - Kosrae Reef Protection Project ; Stephen E Smith FN'96
2002 - Raft Transpacific Expedition ; Andrew Urbanczyk FN'02
2003 - Peruvian Andes Research Expedition ; Gary Ziegler FN'03
2004 - Argentina (General Belgrano) ; William H. Littlewood FE'56
2006 - Neemo 9 NASA Extreme Environment Mission ; Kenneth Kamler FR'84

If you would be interested in information about becoming involved with or joining the Explorers Club, select one of the links to learn more about The Explorers Club National and the and its Northern California Chapter.