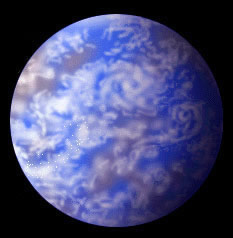 oceanearth
About Mooring Buoys
Background
For Participants
Get Involved
Learn More About ...
The annual coral monitoring session also includes buoy, inspection, maintenance, and replacement. The following photos present an overview of the buoy installation and maintenance process..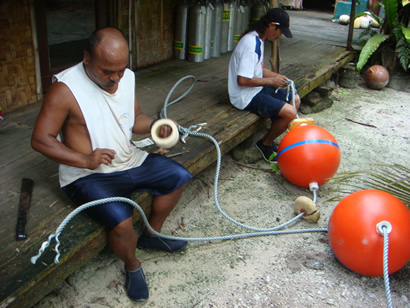 Preparing Buoys for Deployment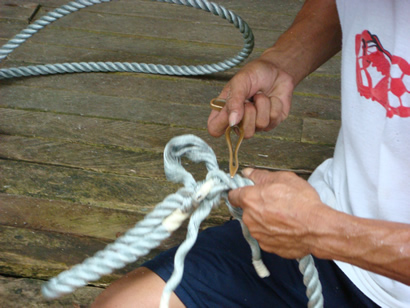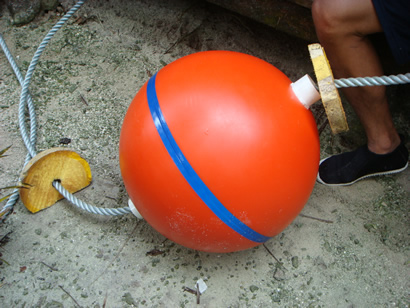 Buoy with Knot Protectors Which Lessen Downline Chafing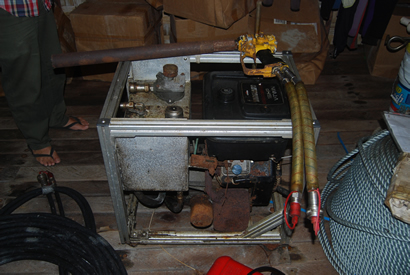 Hydraulic Pump Used to Power Underwater Drill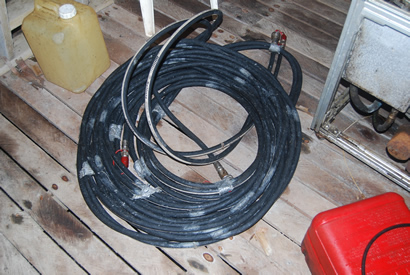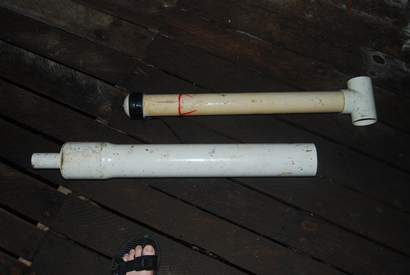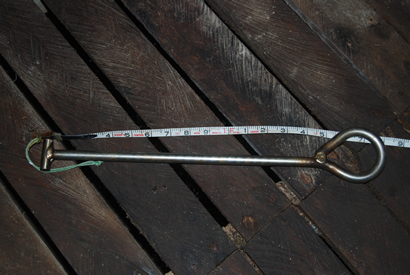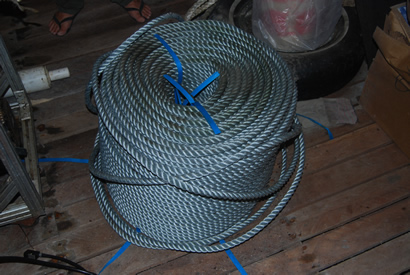 Transporting Buoys to the Boats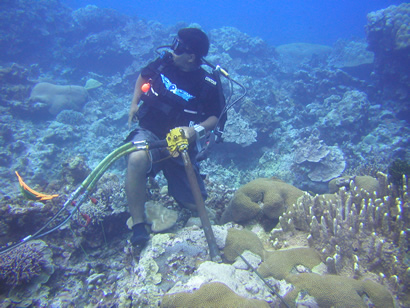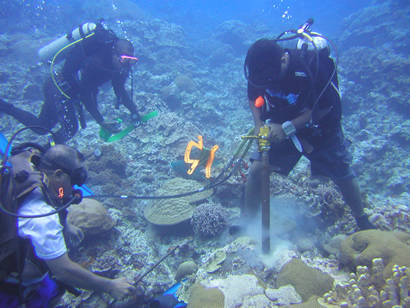 Drilling into the Selected Coral Head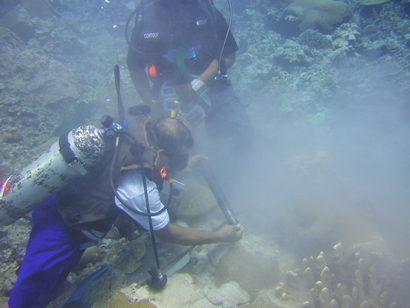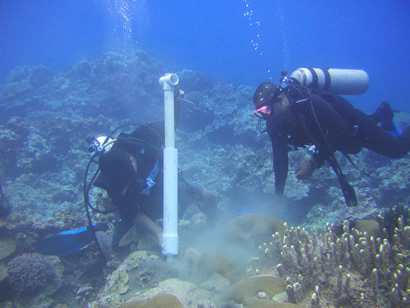 Injecting Cement into Drill Hole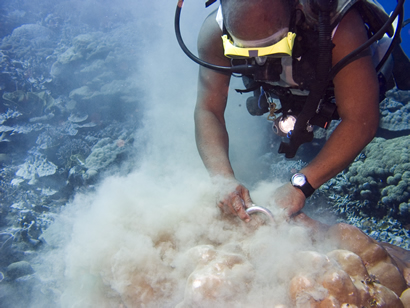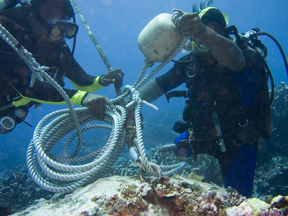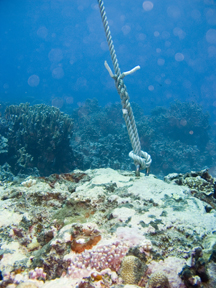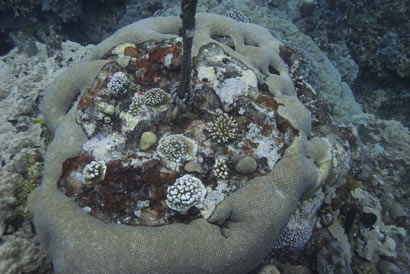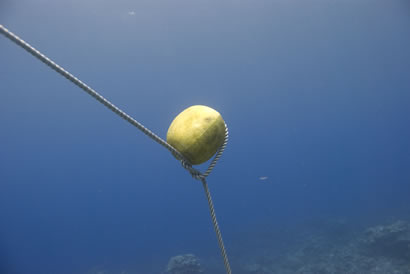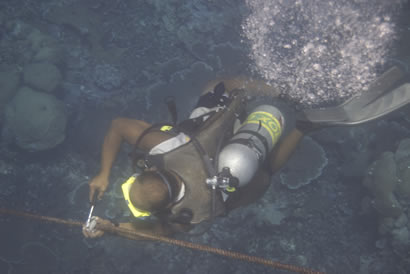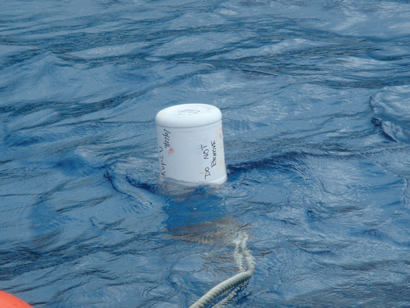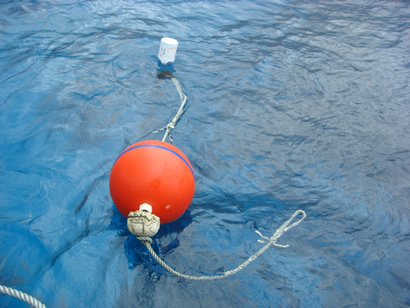 New Buoy with Site Marker on Surface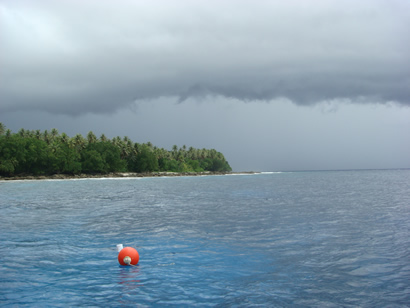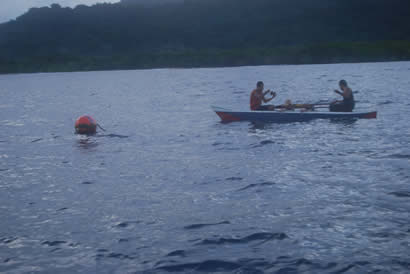 You can learn more about the use of mooring buoys by visiting the following sites:
Click the following link to learn how mooring buoys are being used to protect reefs in Hawaii
Click here to learn about John Halas, the designer of one of the most commonly used mooring buoy systems and those used on the island of Kosrae.