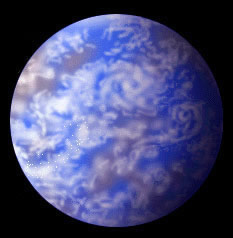 oceanearth
About The American Academy of Underwater Sciences
Background
Learn More About ...

Diving for Science
In 1977, for the purpose of establishing clear standards and increasing safety, the federal government implemented oversight regulations for the Commercial Diving industry. These rigorous standards threatened to severly impact the ability of scientists to perform underwater research at their institutions. In 1979, The American Academy of Underwater Sciences, submitted arguments to OSHA for exemption from the commercial requirements. AAUS argued that the scientific community had operated under self-regulation and consensual standards for over 20 years and had achieved an accident incidence rate lower than the Commercial Diving Industry. After extensive negotiation and Congressional Hearings, a final ruling was issued in 1982, granting a scientific exemption. This exemption waives many of the OSHA requirements that would otherwise apply to scientific diving programs.

A primary contribution of the AAUS to the Scientific Diving Community is the promulgation of The AAUS Standards for Scientific Diving Certification and Operation of Scientific Diving Programs. A consensual guideline for scientific diving programs, this document is the "Standard" of the scientific diving community. Followed by all AAUS Organizational members, this standard allows for reciprocity between institutions, and is widely used throughout the United States and in many foreign countries. Peer reviewed within the AAUS on a regular basis, this document represents the consensus of the scientific diving community on both procedures and technologies.

Besides maintaining state of the art standards for safe scientific diving, AAUS develops diving statistics, promotes training and information exchange, and offers scholarships for projects employing scientific diving and which encourage young scholars to pursue careers related to the underwater world. AAUS membership is available to both individuals and organizations. To learn more about AAUS, select from the links at the right.